Freshman Friday: Malik Hamad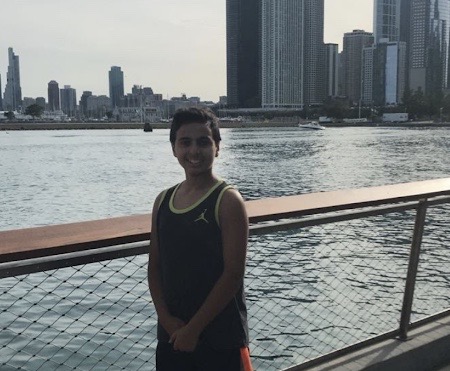 Q: Tell us a little bit about yourself.
A: "Hi, my name is Malik and I am a Freshman at Huron High school. I am 14 years old and play soccer for Huron."
Q: What has been your favorite part about this school year?
A: "My favorite part of this year was playing for Huron High school's soccer team during the pandemic, and meeting new people."  
Q: What do you miss about Huron?
A: "Since I am a freshman, I don't know too much about Huron yet."
Q: What is one goal you have for this year?
A: "One goal I have for this year is to get good grades." 
Q: What is your favorite class and why?
A: "My favorite class for this year is math because I am good at it and have good grades in it."
Q: What hobbies/sports do you do?
A: "In my free time, I like to play soccer, watch Netflix and spend time with my family."