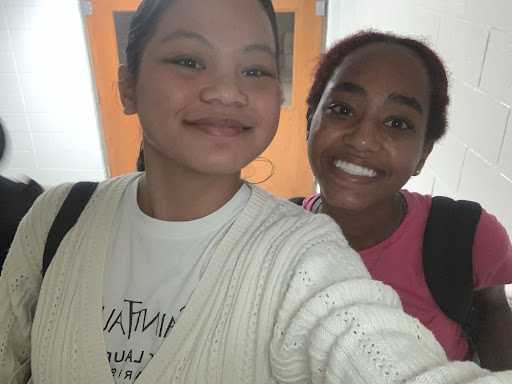 Q: Tell us a little bit about yourself and what hobbies/sports you do. 
A: Hello, my name is Siri and I am from Ethiopia. In my free time, I like to read and listen to music.
Q: What is one class/club you would recommend to underclassmen? Why?
A: I am new to Huron and haven't joined any clubs yet, but I recommend underclassmen to ask new friends what clubs they are a part of and see if there is one that interests them.
Q: What's an interesting/unique fact about yourself?
A: I am from a very diverse family. My father is Chinese and my mom is American. We get to enjoy many cultures at home.
Q: Where do you see yourself in 10 years?
A: In 10 years, I see myself thriving with my career, and hopefully, in a stable relationship with myself and others.
Q: How do you feel about starting Junior year and why?
A: I'm ready to be done with school.
Q: Who is your idol and why?
A: My mom is definitely someone I look up to because of how hardworking and kind she is.
Q: What is one lesson high school has taught you?
A: High school has taught me how to be a kinder person.