Teacher Tuesday: Alexis Weir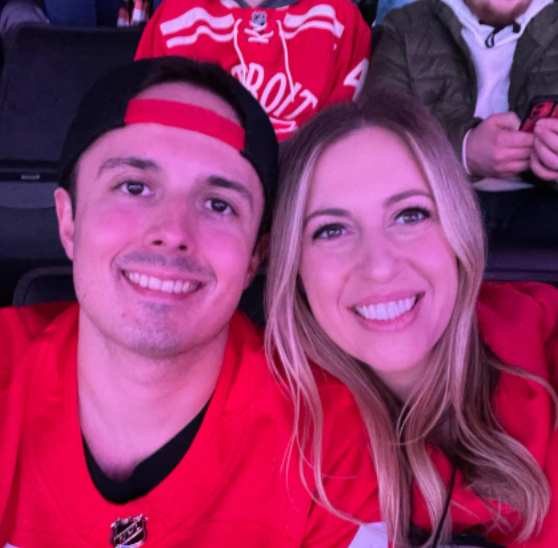 Q: Tell us a little bit about yourself and what hobbies/sports you do.
A: I have three kids, ages 6, 6, and 4, so they keep me really busy! But when I get free time, I like to do crafty things and binge reality TV.
Q: What do you teach and why?
A: I teach special education and math at Huron. My younger sister has autism, which led to my interest in working with kids of all different abilities! 
Q: Have you always been interested in teaching?
A: Yes! When I was 3, I wanted to be a dance teacher, swim teacher, and work at Dairy Queen. (All of my favorite things at the time.) I am a mediocre dancer and a terrible swimmer, so I eventually transitioned to a realistic teaching path!
Q: What/who inspired you to become a teacher?
A: I had so many wonderful teachers and mentors throughout my school years that inspired me to become a teacher.
Q: What do you do in your free time?
A: What's free time? Just kidding! I like being outside, doing crafts, and playing with my kids.
Q: What is one motto you will always live by?
A: Maybe you've been assigned this mountain to show others it can be moved. 
Q: What is your favorite teaching moment?
A: That's a hard question! It's impossible to pinpoint a single moment because I have been blessed with so many incredible experiences while teaching. But I will say that my favorite event each year is graduation. I love seeing my students walk across that stage and celebrate their accomplishments!
Q: What surprised you about this year? 
A: My own kids started kindergarten at Thurston Elementary this year. It has been really amazing to watch them learn to read!