Senior Sunday: Devin Saxon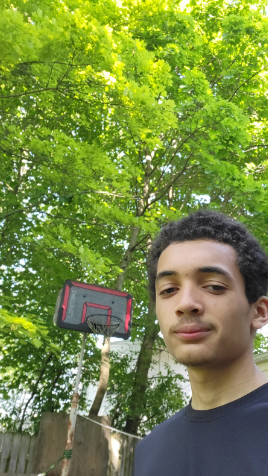 Q: Tell us a little bit about yourself and what hobbies/sports you do.
A: I'm Devin Saxon, I run cross country and track. I also really like computer science and video games, especially Rocket League.
Q: What is one class/club you would recommend to underclassmen? Why?
A: I would recommend taking computer science classes because they are very cool. Also make sure to do the coding competitions throughout the year, those are always a lot of fun.
Q: How are you feeling about graduating this year?
A: Feeling pretty good, I'll miss high school but I'm excited for the future.
Q: Ten years from now, what is one high school memory you will still remember?
A: Winning the 4x800m relay by 2 hundredths of a second.
Q: What is one piece of advice you would give to your freshman self?
A: Join cross country. I played soccer through my sophomore year, and I think I would've had a lot of fun if I switched sooner. Nothing against the soccer team though.
Q: What will you miss most about high school?
A: Definitely seeing my friends every day and running with the distance team.