Junior Jumpstart Monday: Caitlyn Heffernan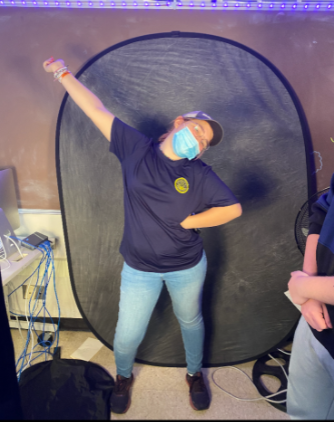 Q: Tell us a little bit about yourself and what hobbies/sports you do.
A: "I don't do any sports, but I take pictures and do enjoy going to some sports games."
Q: What is one class/club you would recommend to underclassmen? Why?
A: "Huron Players, because we do a lot of fun stuff and it is a great way to meet new people."
Q: What's an interesting/unique fact about yourself?
A: "Something unique is that I dye my hair so often that Mr. Summerton even notices when I do it?"
Q: Where do you see yourself in ten years?
A: "Being a midwife."
Q: Describe your high school experience in three words.
A: "Not done yet."
Q: Who is your idol and why?
A: "My idol is my grandma because she is not scared to be herself."
Q: What is one lesson high school has taught you?
A: "High school has taught me not to be a snitch."