Junior Jumpstart Monday: Beini Lan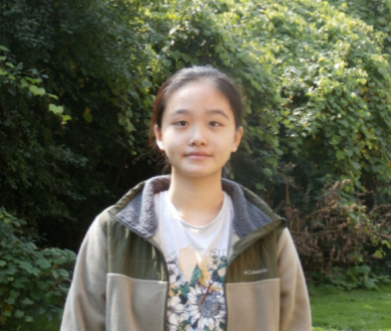 Gina Ko, Staff Writer
November 22, 2021
Q: Tell us a little bit about yourself and what hobbies/sports you do.
A: "Hi, my name is Beini and I'm currently a junior at Huron. I like to sing and I started singing when I was six. I don't play sports but I've always wanted to play basketball."
Q: What is one class/club you would recommend to underclassmen? Why?
A: "I joined the student council through my freshman year. It's focusing on the welfare of our school and Mr. DeMoss is a pretty nice adviser. He's really advocating for some of the issues where the school is having students represent so I definitely recommend joining our club to underclassmen."
Q: What's an interesting/unique fact about yourself?
A: "I'm an international student and I speak Chinese and English."
Q: Where do you see yourself in ten years?
A: "I will definitely go to a university and pursue a degree, probably in biology or science."
Q: Describe your high school experience in three words.
A: "Study, engagement, discovery."
Q: Who is your idol and why?
A: "My grandmother. She has undergone many experiences in her life and she always inspires me in terms of going through difficult situations or facing tough times. "
Q: What is one lesson high school has taught you?
A: "I would say being happy doesn't mean everything is perfect. As a high school student, I have to keep the academic grades high, which makes me sometimes too stressed and anxious. So I just want to say don't be too professional or perfect."