MIPA releases Yearbook Award announcement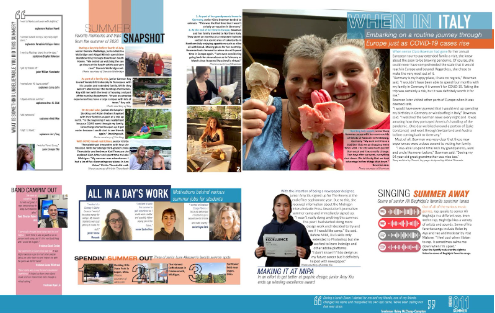 This past week, the Michigan Interscholastic Press Association released results for the 2022 spring awards season. The Enthymion won over 30 awards in various categories for pieces from last year's yearbook. Along with individual awards, the yearbook staff was awarded their first ever Spartan Award, which is the highest award any publication can receive. Despite the challenges of the pandemic, work continued – and better than ever. 
2021 seniors Mishal Charania and Garrett Jin were co-editors-in-chief.
"As the school year was mostly online, we really had to be creative with our content and our staff," Charania said. "I'm really proud of everything we were able to do, and there is so much we should be proud of as a school."
Charania is now a designer and the managing editor for the University of Michigan's yearbook.