Freshman Friday: Yuanchen Zhao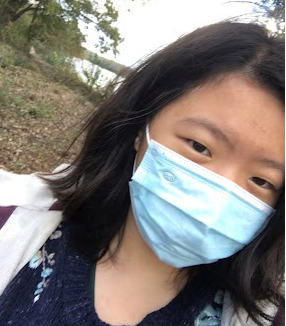 Maya Fu, Staff Writer
December 3, 2021
Q: Tell us a little bit about yourself and what hobbies/sports you do.
A: "I'm a freshman at Huron who likes to draw, listen to music, and swim."
Q: How would you describe your transition from middle to high school?
A: "It was exciting, but also nerve-wracking because half of middle school was online."
Q: What classes are you most looking forward to taking either now or in the future?
A: "I'm looking forward to taking art and design."
Q: What are 3 words to describe your first day of high school and why did you choose them?
A: "Exciting, nervous, and curious. I was excited but also nervous because the school was so big and I was curious because I wanted to meet new people."
Q: How difficult was it to navigate around the school in the first few weeks? When do you think you'll have a good grasp of the entire building structure?
A: "I basically got to classes using my phone for the first week but I got the hang of it after. I use the same route everyday, so there are many parts of the school I haven't been to."
Q: Who has left an impression on you in the first couple weeks— whether it be a classmate, staff member, or teacher? Describe the impression. 
A: "Probably all my teachers because they're super nice!"
Q: How do you want to remember your high school experience four years later? What are you doing now or how do you plan to make that happen? 
A: "I want to hang out with friends, have fun, and make the best out of everything."