Senior Sunday: Lena Trang
Q: What is your favorite high school memory?
A: "I really enjoyed all the orchestra trips. We were able to enjoy ourselves and mess around. Like on the Nashville trip, my friend and I raced on the ferry dock to try and outrun the boat. Just the sheer joy of that was so much fun." 
Q: What advice would you give your freshman self?
A: "Join a lot of clubs and don't put your eggs in one basket. It's a bit harsh but just don't be afraid to look like an idiot because you will end up looking like an idiot either way. So, you might as well get over yourself and try a lot of new things! Personally, I rabbit holed myself into robotics. Looking back, I wished I branched out a bit more." 
Q: Who was your favorite teacher?
A: "Both Mr. Collins (Chemistry) and Ms. Choe. I really liked Ms. Choe because she was so transparent about her life struggles and her journey to becoming a teacher. Even though we see teachers as our rock, I think it's important to see their weak side. Besides that, she was so cool! She made Tik Toks with us and played my violin. And, I liked Mr. Collins because he told a lot of stories and made the class really fun. 
Q: What do you do in your spare time?
A: "I really enjoy reading webtoons. I have this skill of reading 100 webtoons at a time and remembering all their plots."
Q: Do you think you have senioritis?
A: "Yes. Yes. Yes. Underline Yes." 
Q: What are your future plans after high school?
A: "Go to college and get a degree in engineering. Not sure what type yet. But in the far future, I hope to work in both the business and engineering space."
About the Writer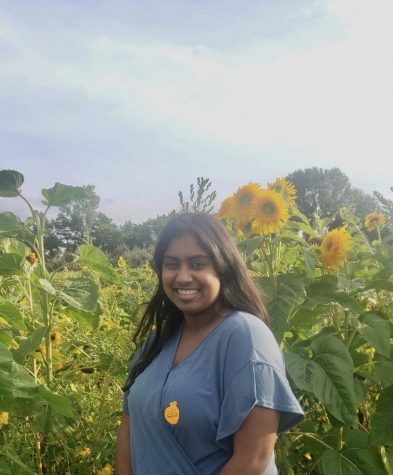 Maya Kogulan, Print Editor-in-Chief
Maya Kogulan is a senior at Huron High School and this is her second year on The Emery staff. She serves as the co-print-editor-in-chief. Although it might...