Sophomore Saturday: Mia Dubin
Q: What have you been doing during quarantine? 
A: "Over quarantine besides schoolwork I have been working out, trying to stay in shape for soccer, and learning how to skateboard."
Q:  Where do you see yourself at the end of senior year? 
A: "At the end of senior year I see myself looking at colleges or going to a college where I will be playing soccer."
Q: Is there anything you miss about school? 
A: "The one main thing I miss about school is seeing my friends."
Q: Do you have any ideas about what you're interested in after high school? 
A: "After high school I don't really know what I want to do at the moment. One option was for me to take a gap year. If I did a gap year I would do a program or something educational wise."
Q: How has your experience changed from freshman to sophomore year?
A: "I feel like there's less stress in general, I have the school system down; and I feel like I have more responsibility and the freshman look up to me."
About the Writer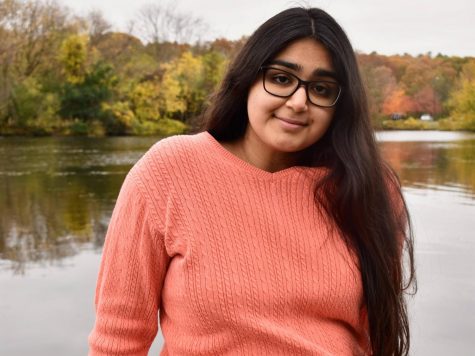 Mishal Charania, Managing Editor
Mishal Charania is currently in her senior year at Huron high school and works as the managing editor for the Huron Emery. She is also the editor-in-chief...