Teacher Tuesday: Mrs. Horwitz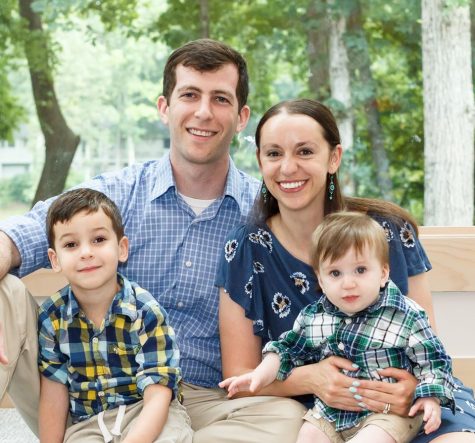 Q: What do you teach and why?
A: "I teach English because I absolutely love it! I love to read and write, and I especially love to discuss literature and to get to do that as a job is a dream come true."
Q: Have you always been interested in teaching?
A: "I have! When I was in kindergarten, I wrote a book and at the end of it I proclaimed that I wanted to be a teacher."
Q: Do you have any advice for incoming high school freshmen?
A: "Learn some good habits and start getting into them early! That means learning how to balance your workload, sleep, and after-school activities so that you don't feel overwhelmed or too stressed. Also, take advantage of all Huron has to offer: join a club or a sport, make some new friends, push yourself to take a class outside of your comfort zone."
Q: What/Who inspired you to become a teacher?
A: "I had two wonderful teachers who inspired me to become an English teacher. My 8th grade teacher and my 10th and 12th grade English teacher were so wonderful. They had such a passion for teaching and learning and they made everything they did so fun, and you could tell they also really cared about their students."
Q: What do you do in your free time?
A: "I mainly spend time with my two kids! When I'm not doing that, I'm watching [a lot of] TV or movies or reading."
Q: Do you recommend students take AP-lit/Lang, or IB Lit/Lang?
A: "Both are such wonderful classes with so much to offer. I suppose I am biased towards AP Lit because I teach it but I really feel like you can't go wrong with either. They both provide wonderful educational opportunities, new literature and ideas, and exposure to new ways of reading and writing."
Q: What is your favorite teaching moment?
A: "I have had so many. Here is just one that comes to mind: At a previous school I taught at, I had my seniors throw me a surprise "Going Away Party" because I was moving. I was totally caught off guard and it meant so incredibly much to me, especially because they were students that I taught for several years. To see that I had made such an impact to them really touched me."
Q: Will you ever show your other English classes, the presentation on how to make someone fall in love with you?
A: "I would love to–everyone can benefit from this very helpful information."