Sophomore Saturday: Jackson Moxley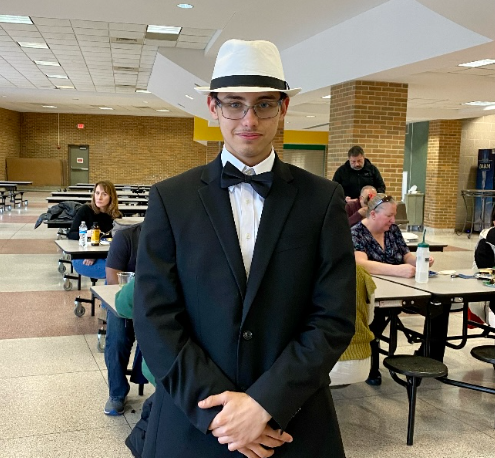 Q: Tell us a little bit about yourself and what hobbies/sports you do.
A:  "I am Jackson Moxley. I'm from Oklahoma. I was a competitive swimmer but coming into Huron I quickly changed to diving. And my hobbies include playing the piano, chopping wood, and starting fires."
Q: After spending a year virtually, what has it been like to finally have a full year in person? 
A: "Actually at my old school in Oklahoma, half of it was virtual and then half of it was in person. And you would alternate throughout the week. So one week I would go Tuesday, and Thursday. The other week, we would go Monday, Wednesday, and Friday. So you are always in school.  I prefer it. I struggle with virtual learning. So it's better for me to be in person."
Q: Who helped you the most in getting through this year and why? 
A: "I would have to say the person who helped me the most throughout this year would have to be friends, Nick or Loski. Mainly because they were supportive in a way. They really just don't care. They has the same kind of mindset as me. It helps to see eye to eye with somebody."
Q: Which of your classes you took this year were your favorite and why?
A: "My favorite classes had to be physics and math."
Q: What are your thoughts about personal project? What were some challenges you faced? After the hard work, are you proud of your product? 
A: "Well for me personal project is an interesting class because there is no curriculum solely based on the student.  But with that in mind, it does develop some essential skills to keep on task until you have finished your final product."
Q: If you could change one thing from your freshman self, what would it be? 
A: "I would change the way I looked at the world and myself."