Huron homebuilding students place in the SkillsUSA Regional Carpentry competition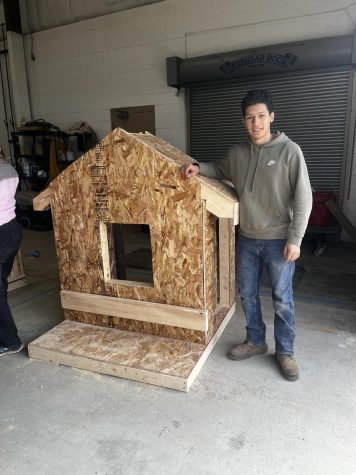 Ann Arbor Student Building Industry Program travels to homebuilding sites and works on skills to put together a house from the ground up. On March 9, there was a SkillsUSA Regional Carpentry competition where the kids in the home building programs from around southeastern Michigan can showcase their skills in a competitive manner to earn scholarships or the chance for new tools.
Huron students trained well and their hard work paid off. Senior Adam Schork won first place and senior Emma Sutton placed second.
"As always our students are working diligently on their home project and I am proud to say even with all the material delays and virtual days our team has kept their house on pace to be completed by the end of the year," homebuilding coach Mark Valchine II said in an email communication.
Schork and Sutton will represent Huron at the state level competition in April.