Huron's search for a new principal opens up for community input
The search for Huron's new principal, following the retirement of Dr. Schwamb, is now awaiting the community's feedback. 
After a first round of interviews, three candidates were selected — Robert Becker, Ché Carter and Jason Skiba. 
On June 18, prerecorded interviews with each candidate were released by Ann Arbor Public Schools (AAPS) along with a feedback form, as part of a virtual public community forum. 
Anyone interested in the process can provide input through the Google form, with responses being confidential. The form will be open to the public until 9 p.m. on June 22.
These responses will be considered alongside a second round of interviews, which include school stakeholders, students, staff, parents and other district level leaders before the final round of interviews. 
"Your input is important in supporting the selection of the next principal who embodies the spirit of the Huron school community and who will work to serve and support students, staff, and families," Assistant Superintendent Jazz Parks wrote in an AAPS press release. "We value and appreciate your engagement and will use your feedback to inform the work as we finalize the Huron principal selection process."
About the Writer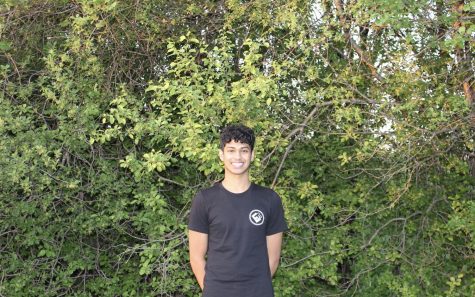 Vish Gondesi, Online Editor-in-Chief
Vish Gondesi is a junior at Huron High School and the website editor-in-chief for the Huron Emery. After moving from Illinois to Michigan in his freshman...