Teacher tuesday: Mr. Schuitman
Q: Why did you decide to become a teacher?
A: "When I was growing up, I wanted to play basketball professionally, but that dream started to die. Then I did an internship at an engineering firm and they didn't talk enough and I talked too much. And sports have always been a huge part of my life. So being a high school teacher I can teach math and physics and work with sports and work with kids. Both of my parents are teachers as well and I enjoyed the work that they did."
Q: What made you decide to teach high schoolers versus middle schoolers or elementary schoolers?
A: "I wanted to coach varsity sports. I've been fortunate to coach varsity basketball, track and cross country. I wanted to work with the best athletes so that meant teaching at the highest level."
Q: How do you balance teaching and coaching?
A: "Throughout my life I've always had school and practice, I've always had school and work. I don't look at it as I'm losing time because I'm doing stuff that I love, and it forces you to be disciplined and efficient with your time."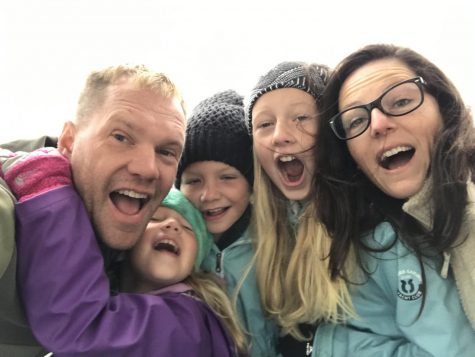 Q: Do you have a role model that inspires you for coaching or your job?
A: "My biggest role model is my father and mother. My parents demonstrated to me what it was like to work hard and really care about people. They didn't get into teaching to be wealthy, or because it was an easy job. They truly care about people. They taught me how to work hard and how to care. They also just taught me how to take pride in that work. I have leaned on them throughout my life and I've had a big benefit from that."
Q: What has been your favorite moment of being a teacher or a coach?
A: "I've coached track at Huron and we've had some teams make states, make nationals and run some really fast times so those are definitely big moments. The big moments are with students who walk into your classroom and say,'I hate math, I'll never use it.' You get to demonstrate some problems or find their interest and show them how it can be useful to them. Not only that, but having them say 'Oh, I understand how to do this, I can go teach my neightbor.' I think those are the big moments that make teaching really worthwhile."
Q: What have you been doing to stay busy at home during quarantine?
A: "Exercise has been huge. With my kids and getting outside. Also doing projects around the house. There's been a lot of stuff that's kind of been on the back burner. I've been able to get out my chop saw and my tool belt and it's gone well."
Q: What advice do you have for seniors who are graduating?
A: "What a great three month microcosm for them to learn from. Can they learn responsibility and discipline? Can they put themselves on a schedule, because those are the things that are going to challenge them when they get away from home and have to make their own decisions."
About the Writer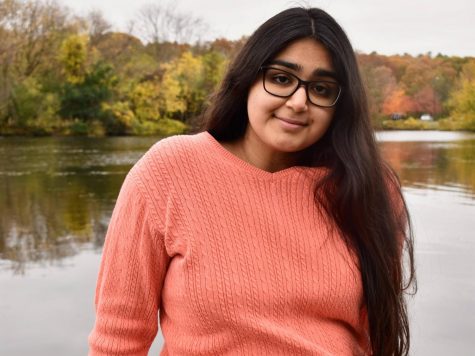 Mishal Charania, Managing Editor
Mishal Charania is currently in her senior year at Huron high school and works as the managing editor for the Huron Emery. She is also the editor-in-chief...