Sophomore Saturday: Aubrey Velez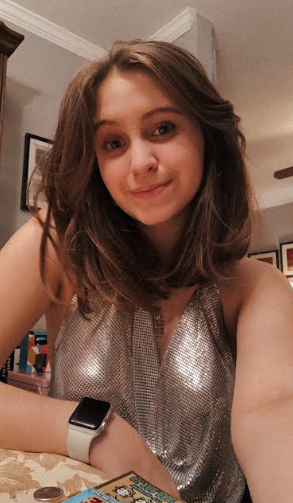 Q: Tell us a little bit about yourself and what hobbies/sports you do.
A: "I'm Aubrey, I'm a Sophomore here at Huron, and in my free time I am often reading or at work."
Q: After spending a year virtually, what has it been like to finally have a full year in person? 
A: "It's definitely a different experience. I've gotten to know so many people and teachers in ways that I wasn't able to last year."
Q: Who helped you the most in getting through this year and why? 
A: "My family definitely. Whenever I'm struggling with something they're always there and supporting me no matter what."
Q: Describe something about coming back to school in person that has surprised you?
A: "How much I enjoy being in person. There were definitely advantages to being online for me but I like being in-person way more than I expected."
Q: Which of your classes you took this year were your favorite and why?
A: "I've really enjoyed AP Government and Politics as well as darkroom photography."
Q: What are your thoughts about your personal project? What were some challenges you faced? After the hard work, are you proud of your product? 
A: "My biggest challenge was managing my time well. There's so much freedom that comes with personal project and that made it really hard to keep on top of things. Overall I ended up with a product I'm proud of."