Junior Jumpstart Monday: Aidan Dabrant
Q: Tell us a little bit about yourself. 
A: "I'm originally from Australia and am currently a junior in the DP program. I'm also on the rowing team and enjoyed traveling when we were able to." 
Q: What has been your favorite part about this school year?
A: "My favorite part of this school year has been being able to sleep in an extra hour as opposed to when we were in regular school hours." 
Q: What do you miss about Huron? 
A: "I miss being able to see everyone each day and also surprisingly being able to walk down the hallways." 
Q: What is one goal you have for this year? 
A: "One of my goals is to find a way to connect with new classmates virtually." 
Q: What is your favorite class and why? 
A: "I love my history class particularly because I find the topics very interesting." 
Q: What hobbies/sports do you do?
A: "I'm a part of the rowing team throughout the year. I also enjoy playing the guitar from time to time."
About the Writer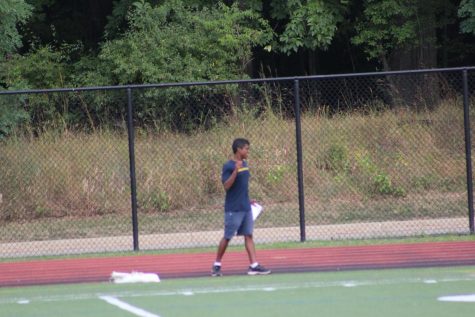 Visruth Rajendiran, Staff Writer
Visruth is a junior at Huron High. This is his first year on the Huron Emery. He was the team manager for the Huron Boys soccer team last year, and now...