Junior Jumpstart Monday: Olivia Barnett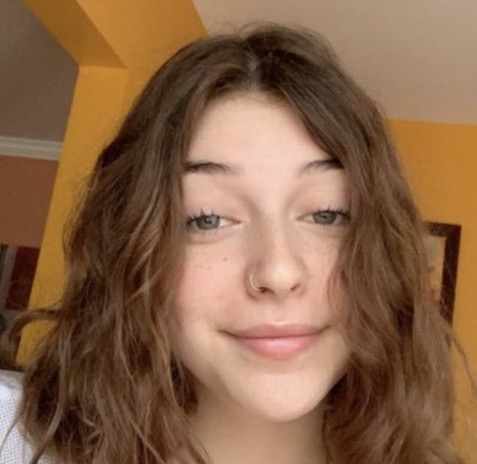 Q: Tell us a little bit about yourself.
A: "My name is Olivia Barnett. I am on the varsity crew and I am vice president of BC choir. I am also part of the rising scholars class on 22 at Huron. I live with my parents, my brother and my dog Harley."
Q: What has been your favorite part about this school year?
A: "The unity that students and teachers have built. We're in this together. I appreciate the collected effort everyone has put in this year to give us a successful learning environment." 
Q: What do you miss about Huron?
A: "Seeing everyone's faces in person. Being able to talk at lunch and hug my friends. Mostly just social interaction."
Q: What is one goal you have for this year?
A: "I want to be confident in the subjects I learn and be successful in all of my IB tests. Even though we're online, I want to retain as much as I can this year. " 
Q: What is your favorite class and why?
A: "DP Physics. I think the content of the class is really interesting. I also like the fact that it's an IB class. I think I'm most successful as a student in the IB program." 
Q: What hobbies/sports do you do?
A: "I'm on the varsity crew team and in the BC choir. I also like to read and spend time with my friends."