The show will go on: Huron Players first performance this weekend
Despite not being on a stage, Huron Players has a show planned for the weekend of Nov. 7. The show: Typecast is a comedy about students in a high school theater group who are cast in roles they are not suited for.
"It's about friendship and fun, and all the ins and outs of a theater production," advisor Claire Federhofer said.
For rehearsal, actors turn off their camera if they're not "onstage," change their names to their character names and have props off to the side, away from the camera. Actors have to be mindful of their background and objects that are in the background, lighting, and quickly turn off or on their camera when they are going "onstage" or "offstage."
Federhofer records each scene with Zoom's record feature, which will be put together into a final recording for the performance.
Tickets for the show are available at huronhs.booktix.com. Purchase one stream pass per household for $6. This includes the $1 streaming fee.
About the Writer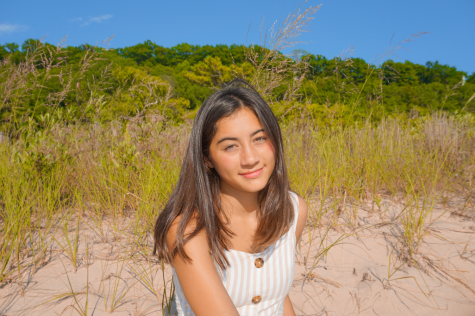 Verena Wu, Staff Writer
Verena is a senior at Huron. This is her first year writing for the Emery and she's excited to learn about the community by writing articles. She is...