Freshman Friday: Jada Wilson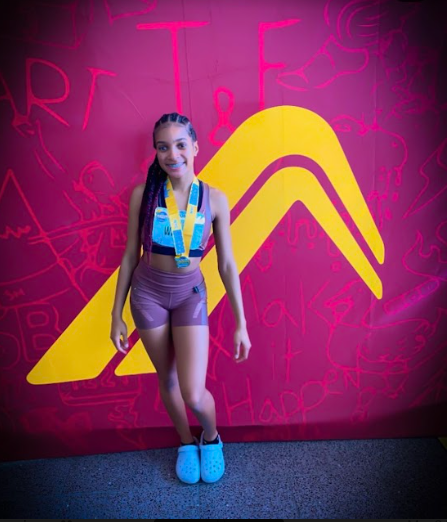 Q: Tell me about yourself 
A: "My name is Jada and I'm a Freshman."
Q: What are some of your hobbies and interests?
A: "Some of my hobbies are running track, and learning to do hair & nails. Some of my interests are in being a nurse & psychology."
Q: How would you describe your transition from middle school to high school?
A: "My transition from middle school was a big but reliving thing. Coming from a school where it was very strict and having to wear uniforms made coming to high school seem like so much more freedom and relaxing. My middle school friend group and I all went to different schools but it was nice to come to a school where nobody knew me previously & getting to meet new people. From middle school to high school I did become more serious about my goals and life & what I wanted to do in life."
Q: How do you feel about your previous track accomplishments as a freshman?
A: "Out of the accomplishments I have come across previously in track all I can do is be happy. To be a freshman and be able to even make it to an indoor national is really big but to compete and come out as national champs is a whole different level of achievement to me."
Q: What is one thing you'd like the incoming freshman to know about high school?
A: "One thing I would like incoming freshmen to know is don't stress high school too much, focus on yourself, and don't worry about how others perceive you. Get yours, don't worry about everybody else."