Senior Sunday: Durall Pollard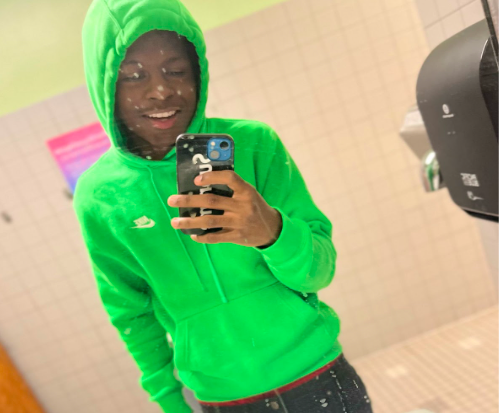 Q: Tell us a little bit about yourself and what hobbies/sports you do.
A: "I love playing football in my free time, hanging out with friends, and going to the movies."
Q: What is one class/club you would recommend to underclassmen? Why?
A: "One class that I would recommend to an underclassman is auto because the things you learn in the class can be used in your daily life. If your car breaks down you will know how to change the tire or fix the engine. Well since you went to auto you know how to do these things.¨ 
Q: How does it feel to be so close to graduating? 
A: "I feel great that we are so close to graduating it feels like a weight is being lifted off of my shoulders, but it will be a new beginning because we going to college after high school "
Q: Ten years from now, what is one high school memory you will still remember?
A: "One thing that I will remember ten years from now is the first prep rally that I ever went to here at Huron. It was really exciting and fun."
Q: What is one piece of advice you would give to your freshman self?
A: "One thing that I would tell my freshmen self is to, stay focused and actually work hard. Finish assignments and turn them in."
Q: What will you miss most about high school?
A: "The things I will miss about school are being silly and hangout my friends. just the environment. All the people and teachers that helped me along the way."
Q: What are your plans for next year?
A: "My plans for next year are to go to college for business and look for a house and working."