Sophomore Saturday: Kira Zhao
Q: Tell us a little about yourself.
A: "Hi! I'm a sophomore at Huron (obviously). I'm your average human who loves food and sleep. I also enjoy spending my time outside doing pretty much anything. "
Q: What is your favorite class and why?
A: "My favorite class is math because my teacher is great and super chill. Plus, it's really satisfying when you solve x."
Q: What hobbies/sports/clubs do you do and why do you like them?
A: "I'm on the crew team. Everyone on the team is supportive and fun to be around. It's just overall a really great community. On top of that, rowing is a great way to get outside and release any pent-up energy. "
Q: Once the pandemic ends and social distancing restrictions are removed, what's the first thing you plan to do?
A: "The first thing I plan on doing when the pandemic ends is going to my friend's house and stealing her food. I'm excited to be able to hang out again and finally be able to have a conversation next to each other instead of shouting from across the yard. "
Q: What's an interesting/unique fact about yourself?
A: "An interesting fact about myself is that I've run a marathon before. Quarantine did things."
Q: What is one lesson the past year has taught you?
A: "One lesson the past year has taught me is to appreciate small things. I feel like I took for granted little things like seeing people's faces or even just having toilet paper and hand sanitizer before Covid. Now, I realize how much I miss those things."
About the Writer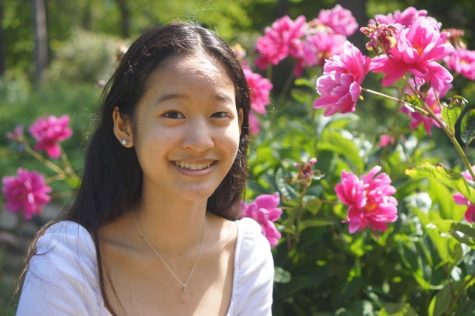 Allison Mi, Copy Editor
Allison Mi is a sophomore at Huron High School and this is her first year writing for the Emery. She's really excited to find more stories to share and...