Teacher Tuesday: Mr. Collins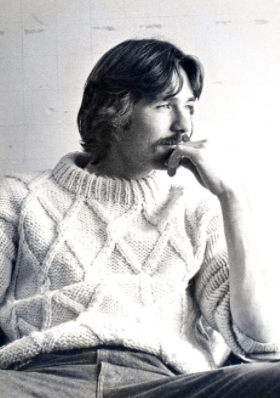 Q: What do you teach and why?
A: "I teach math, because I think there is an inherent beauty in the subject.  My hope is that at least some of my students will see that beauty."
Q: If you could teach any other subject, what subject would you teach?
A: "Oh, probably English.  I like words (as evidenced by my love of crossword puzzles).  I'm impressed by authors who can tell their story in a manner that is clear, seemingly effortless, and beautiful."
Q: How long have you taught, and what has been your favorite moment of teaching during that time?
A: "This is my 40th year of teaching, all in the Ann Arbor Public Schools.  My first year was at Community, then I've been at Huron ever since (other than one year teaching in England on a teacher-exchange program).  I don't know that I've had a singular "favorite moment", but I love the fact that over those 40 years I've touched the lives of so many smart, interesting, young people.  I really enjoy seeing former students many years after they've left Huron and hearing how their lives have turned out."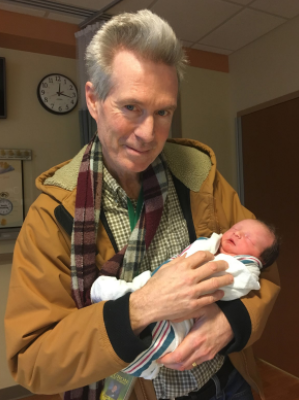 Q: How would you compare your high school experience to today's?
A: "A lot of it's the same.  The same core classes (minus technology), doing homework, dreading tests, hanging out with friends. I think the biggest change, from a teacher standpoint, is the cell phone.  They can be used for good purposes in school, but I think the distractions they provide far outweigh any benefit."
Q: What have you been doing to keep yourself busy during the stay-at-home order?
A: "Running, biking, walking, cleaning, yard work, watching movies on TV, and preparing online lessons.  Hanging out with our two grandsons (almost two years and four weeks) has been fun, too."