"To all the boys" P.S. a sequel full of disappointment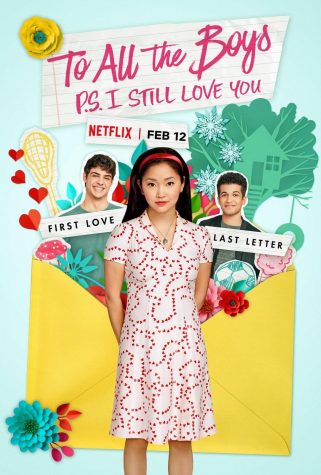 A year and a half. That's right, you heard me. A year and a half. This is how much time we had to wait for "To All the Boys: P.S. I Still Love You," and what Netflix gave us in return is disappointment.
I am usually not a huge fan of rom-coms, but a year and a half ago, I found "To All the Boys I've Loved Before," which I actually liked watching. This year, despite hyping up the sequel so much, the result wasn't good. I am not mad, but I really am disappointed that they made this film. 
In the first film, "To All the Boys I've Loved Before," high schooler Lara Jean Covey, played by Lana Condor, wrote five letters to her crushes, but she didn't send them. Instead, Katherine Song Covey (Kitty), her sister, played by Anna Cathcart, sent the letters to all of Lara Jean's crushes. Eventually, she starts dating one of the letter's recipients, Peter Kavinsky, played by Noah Centineo. After months and months of fake dating Lara Jean and Peter eventually fall in love. 
In the sequel, Lara Jean and Peter go through many hurdles, especially when Lara Jean receives a letter back from John Ambrose Mclaren, played by Jordan Fisher. Lara Jean and John Ambrose volunteer at the Belleville retirement home together. Love sparks between the two, and he ends up acting more like a boyfriend to Lara Jean compared to Peter, who left Lara Jean at a cafe and ignored her at a party. 
The chemistry between John Ambrose and Lara Jean was exceptional, because I thought I was watching an actual couple on screen. When I was watching Lana Condor and Noah Centineo on screen, I felt like I was watching Lana and Noah, because I didn't even think that they were a couple. They were like two people who were just there, talking to each other and acting like they were in love. Something was missing in the film, which was the romance between Lara Jean and Peter, it's like they weren't even together. This was a huge negative in the film. 
The first movie itself was great, and the storyline just went back and forth, they (Lara Jean and Peter Kavinsky) were mad, and then happy., then mad again, and then happy. It was like an ongoing circle. The ending was the most disappointing, in my opinion, John Ambrose deserved better, he shouldn't have been left in the snow, all alone. The songs weren't even that good, they were just random. 
If you are a huge fan of Lana Condor, Noah Centineo and the first movie, then watch this movie, ONLY if you have nothing else to do. For me, watching this film, even ONLY ONCE, was a huge waste of time.