Junior Jumpstart Monday: Torrence Green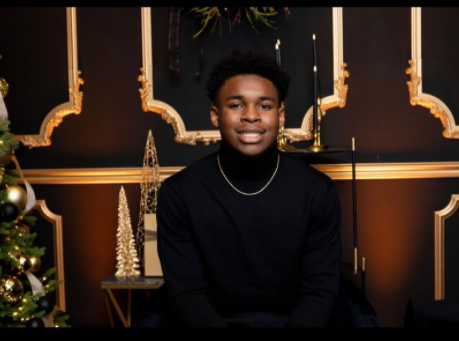 Q: Tell us a little bit about yourself and what hobbies/sports you do.
A: "I play football and I run track. I also enjoy playing video games, going out on walks, and spending time with family and friends."
Q: What is one class/club you would recommend to underclassmen? Why?
A: "I would recommend the African American Humanities to freshmen because it provides information that we don't know about. Along with giving you a better understanding about black history."
Q: What's an interesting/unique fact about yourself?
A: "One unique thing about me is that i'm left handed,"
Q: Where do you see yourself in ten years?
A: "I see myself out of college with my bachelors or masters degree in engineering. I'll have a wife and potentially a child."
Q: Describe your high school experience in three words.
A: " Bizarre, fun, and different."
Q: Who is your idol and why?
A: "My idol is my dad because he has developed me into the young man that I have become today."
Q: What is one lesson high school has taught you?
A: "High school has taught me that my mental health is very important."