Junior Jumpstart Monday: Ava Chinnukroh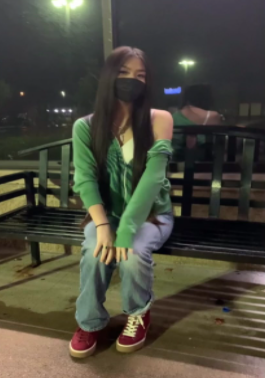 Q: Tell us a little bit about yourself and what hobbies/sports you do.
A: "Hi, my name is Ava and I'm a junior at Huron high school. Some hobbies are, I like to read books and work on club activities after school."
Q: What is one class/club you would recommend to underclassmen? Why?
A: "I would recommend the BPA(Business Professionals of America) which I've been in since freshman year. It's not as stressful as some people might think and there's not that much to do during the school year except preparing for the competitions. You also get to choose the events you want to learn and win awards if you do well at regionals or states."
Q: What is one subject/field of study you are particularly interested in? 
A: "I'm interested in engineering and health. Probably more in engineering though, because I've been working on it for like three years. I'm hoping I can get into an engineering school for college. "
Q: What's an interesting/unique fact about yourself?
A: "I work at Starbucks. I get discounts. "
Q: Where do you see yourself in ten years?
A: "Wow, in ten years? I would be 26, so I would be out of U of M, and maybe living in Japan or something."

Q: Describe your high school experience in three words.
A: "Incomplete", because I didn't graduate yet, "Interesting", and "Idk" because I'm pretty sure all juniors are just lost this year, due to COVID and everything."
Q: What's the biggest concern you have these days? 
A: "Getting into colleges. I feel like this is the year when you realize you really should work harder from now on. I want to go to college here but we'll see. "
Q: What is one lesson high school has taught you?
A: "One thing high school has taught me is that I'm a procrastinator. Yeah, I just can't do work when I don't feel like doing them. I'm working on fixing that."