York Entertainment Place: Blending food cuisines through food trucks
Before trying TrukShuka I never really knew what Israeli cuisine entailed. However, after reading about the food trucks that were making guest appearances at York in Ann Arbor, I knew I had to try the highest rated food truck in Detroit.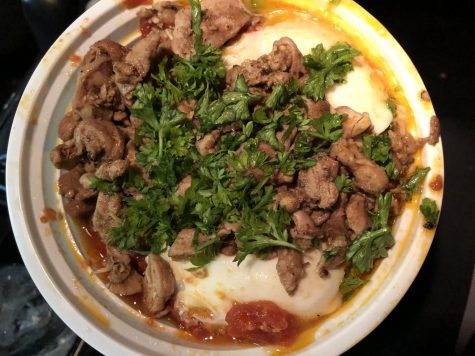 Upon arriving the environment of York, Ricewood, Bao Boys and any other food trucks that might be stopping by was so amazing. On the other hand, I wouldn't recommend eating here if you are trying to limit your contact with other people due to the fact that outside there was a crowded atmosphere. On the other hand, with indoor dining now being off limits this may be considered a safer option for fine dining. York contains Ricewood, a Korean style barbecue restaurant, and as of now Bao Boys, a newly opened food truck. Also, for the months of September, October and November they have consistently invited Michigan food trucks to come and serve their authentic food to the customers at York. This inclusive community of food trucks and restaurants was an amazing sight.
Even though the food trucks were being flooded with orders, they were able to maintain social distancing practices, and get the food out to people fairly quickly. After ordering a Chicken Shawarma bowl, a bowl filled with tahini, hummus, tomatoes, pickles and cucumbers, and a Shuksuka bowl, a tomato based stir fry topped with cilantro, poached eggs and shawarma, my name was called five minutes later. Even though I would have loved to have tried their Sibeh, a vegetable based stir fry, the food truck had run out only one and a half hours prior to their arrival. Each of these dishes were packed with delightful flavors and were served with mouth watering homemade bread. Plus, for the food truck experience, the price was relatively low, coming in at just under $26. 
Not only did trying TruckShuka raise my spirits, but seeing the local community come together in one place was such an amazing opportunity. So far there have been food trucks with lobster based food, hispanic food, fried chicken and many other cuisines. Plus, they are continuing throughout the spring, so there is still time to come and experience this amazing culture of York. Each of these food trucks come with a new style and new type of food so you can try each one. Don't forget to stop by Bao Boys, and Ricewood as well, maybe you can even try a little bit from each one.