Senior Sunday: Annaliese Streeter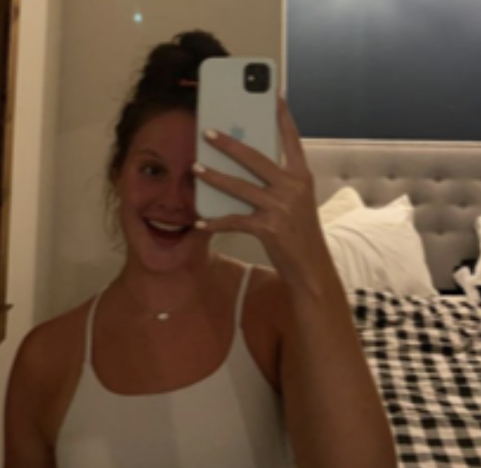 Q: Tell us a little bit about yourself.
A: "I am a senior and I was a captain on the Huron swim team this year. I love to hang out with my friends and I like to travel, especially to warm places." 
Q: What has been your favorite part about this school year?
A: "My favorite part about school this year has been being able to sleep in a little bit more and the flexibility of doing school wherever I am." '
Q: What do you miss about Huron?
A: "I miss seeing all of my friends everyday and learning in an actual classroom. I feel like I do not know my newer teachers as well as I would have if we were in school." 
Q: What is one goal you have for this year?
A: "My goal for this year is to keep good grades throughout the year. I am excited to finish high school and graduate." 
Q: What is your favorite class and why?
A: "My favorite class is Health Sciences because I am interested in going into pre-med in college so this class has been really interesting for being able to explore all about the human body from a medical perspective."
Q: What hobbies/sports do you do?
A: "I am on the Huron swim team and I also do club swimming."