It's 3-1: Can Jamal Murray and the Nuggets do it again?
So far in the NBA Bubble, players, or even full teams have had flashes of greatness. T.J Warren, forward for the Indiana Pacers, dropped 53 points in one game during the beginning of the bubble. Other players, such as Devin Booker, Jusuf Nurkic and Gary Trent Jr. also had phenomenal performances, but nothing came as a bigger shock towards fans than the Denver Nuggets.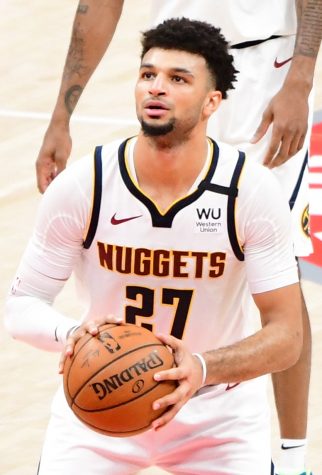 A rather good team in the regular season, the Nuggets had a good enough record to solidify them the third best record in the overwhelmingly talented Western Conference. However, many called the team boring, lack of a true star and many thought they couldn't compete with the Lakers and Clippers. 
However, something changed. This team, the "boring" Denver squad, was the most fun team to watch. They had a bench full of exciting young talent such as Bol Bol, Michael Porter Jr. and Gary Harris. Being captained by young point guard Jamal Murray and big man Nikola Jokic, the Nuggets were making waves in the bubble.
Now, in the playoffs, this bizarre team has done the unthinkable: they came back, not once, but twice, from a 3-1 deficit. First, a nail-biting win in Game 7 against the Utah Jazz in the first round, then another Game 7 win in the second round versus the Clippers (the same team everyone said they couldn't hang with). Now, it's another 3-1 scenario, this time against the LeBron-Anthony Davis-led Lakers. 
"We play best with our backs against the wall," Murray tweeted.
He certainly does. In Game 7 against arguably the best defensive team in the NBA,  Murray hung 40 over the Los Angeles Clippers. A team, led by 2-time Defensive Player of the Year Kawhi Leonard, blew a 3-1 lead and got torched in a Game 7 to none other than Murray. After barely averaging 18 PPG last year, l Murray hasn't dropped below that since Game 4 of the second round, currently on an eight game streak of dominating defenses. 
I believe what we're witnessing here is the start to  Murray's elite future. We are witnessing a player, who has been counted out and labeled an under-performer, finally showing who he is. Even if the Lakers end up beating the Nuggets this playoffs, Murray has established himself as a prime-time threat in the coming NBA seasons. 
Some may call  Murray's recent performance a fluke, just like T.J Warren, or Linsanity. But I believe that with his duo with Jokic, a young core and old veterans, Murray can lead this Nuggets squad to more success in the near future.