Humanities trip to Italy canceled due to COVID-19 concerns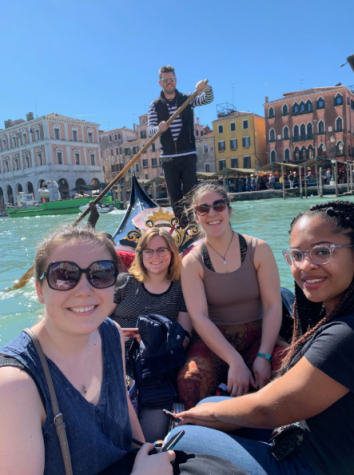 Every year during spring break, the Humanities program takes students to Europe. However, with the COVID-19 outbreak, the trip has been cancelled. The trip was originally cancelled by the travel agency, American Council for International Studies Educational Tours, on March 2 prior to the travel ban and closing of Michigan schools. 
The trip was to take place during spring break, and 12 students and two adults were planning on going. Students paid a little over $4,000 for the trip, and it is still not clear exactly how much they will be getting back from the agency. 
In an email, ACIS said the class could reschedule the trip for a later date in 2020 or 2021. However, this is not useful for the needs of the class, as almost all students in Humanities and DP HL History are seniors and cannot return to Huron next year to take advantage of the trip. 
"I got an email from the president of the company saying that they're going to offer us one of two scenarios: to cancel the trip with enhanced insurance or to rebook this trip next year," Amy Van Appledorn, Humanities teacher, said. "Obviously, for us, we're going to have to cancel the trip with the enhanced insurance. It sounds like they're giving everybody a $1,000 travel voucher. And, you know, a good portion of the money back with maybe even hopes of getting more of the money back if the airlines and the hotels will let us off the hook."
HL History students were added to the annual trip as of last year. It is used as an educational opportunity for the classes, as students travel around different parts of Italy, including Florence, Rome and smaller Tuscan towns like Luca and Pisa. There were plans to visit the Vatican and see different historical towns and ruins. 
"For as long as I can remember, Humanities has offered an opportunity for students to go somewhere in Western Europe to experience the art and culture of the Renaissance, the Baroque era, ancient Rome and modern Italian culture," Van Appledorn said. "It's always a really good time, the students are incredible and they learn a lot. I was really looking forward to taking this group of young people to Italy, they're just a really special group and we were really looking forward to it all year."
Students are upset about the cancellation.
"I'm a little sad, but I understand the reason why," senior Catherine Bass, HL History student, said. "I don't want to go someplace and get sick, and I also don't want to bring a virus back."