Things to do while staying protected against COVID-19
Try some new recipes(while not wasting food)
Try to find yourself a fun, cool recipe book, or if you can't go to the stores look around your house for some old recipe books, or, if all else fails, go online. Either way, try to use leftovers, or ingredients that you have a lot of in order to save as much food as you can. You can even make it a friendly competition or a family activity. Plus, whatever you cook or bake you get to eat it. We recommend checking Pinterest , All Recipes or My Fridge Food.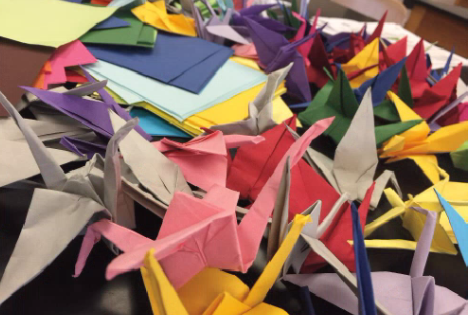 Learn how to do Origami or Painting or other art and crafts
Just like me, most of you probably only know how to make a paper crane. If you don't you should learn, and keep on going! There are so many different, exciting things that can be created with origami, ranging from a complex paper star or a small paper box. Maybe you're thinking that you can't make any of these because you don't have origami paper, but don't worry! Origami paper is just a 6 inch by 6 inch piece of paper, although thinner than most paper, you can make it work. DIY projects for teens has many origami tutorials. Another creative outlet you could look towards is painting. You can order online from Amazon, Joann Fabrics, Micheals, or even Walmart or Target. You can get miniature canvases or large ones to paint any type of landscapes or graphics you like. By the way they don't have to look that good, just make sure that you are getting creative in some way.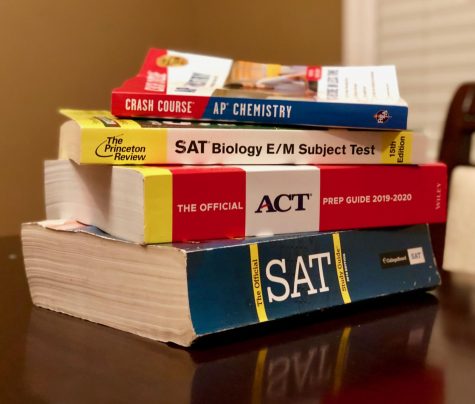 Study for the SAT or your classes
I know, nobody wants to spend their two weeks of semi-online schooling studying for the SAT, APs or even doing homework. However, I'm not saying spend all your time studying, of course you should have fun too, but just to make sure that we aren't getting too behind. We should probably at least look at the SAT prep book! Plus, you can go online to your Khan Academy SAT Practice. Make sure to take some time out of your busy schedule of streaming TV shows and allocate it looking on google classrooms for new assignments, studying for the SAT or PSAT and studying for your AP exams, because you don't want to get left behind. 
Organize your closet or go through last semester's papers.
If your backpack is still messy from last semester, or your closet has been messy forever, it would be a good idea to organize them! There are so many different ways to organize a backpack or organize your closet, so have some fun with it. Look up some DIY videos and make your life more organized for when you get back to school. 
Read a book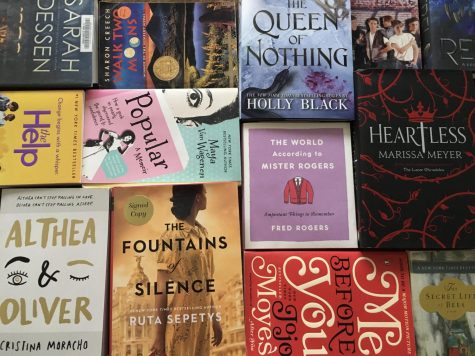 Since we all have two weeks of at-home distance learning we're going to have a lot of free time, so why not use that free time to catch up on your own choice reading. Firstly, your English teacher will be very happy with you and secondly, you have no excuse because what else are you studying for? So, read that book that you've been wanting to read since the end of summer, or get a suggestion from a friend, but whatever you do make sure to keep active in your reading. You can also look on the Huron High School's library website for hundreds of free ebooks that are not only interesting but can also be read to you. AADL also has a HUGE collection of fiction eBooks to find these, Go to AADL's website, select "Downloads" in the "All Formats" dropdown menu, and search for a title. Students will need an AADL library card to register online in order to access their resources. All AAPS students are eligible for an AADL library card. Students can also access eBooks from the AADL through the Libby app. The AADL digital resource help webpage will help you through the process! 
Playing board games or having a movie marathon
Is there a better way to pass time than learning new card or board games? If you don't know how to play Euchre, call your three of your best friends or family members and have them teach you the best game ever! Or you can plan that movie marathon that you have always been wanting to have whether it be a Marvel, Harry Potter, or Disney movie marathon it's better than binge-watching every TV show on Netflix.