University of Michigan cancels in-person classes after COVID-19 state of emergency
The University of Michigan has canceled in-person classes through the end of its winter semester. The decision came Wednesday afternoon after a statewide State of Emergency was declared.
Classes will be transitioning to "alternative" online formats. Additionally, international travel has been suspended and all gatherings of over 100 people will be suspended through April 21.
Previously in recent memory, U-M has only shut down due to extreme weather Last year, campus closed only after Gov. Gretchen Whitmer announced a statewide State of Emergency. The outbreak has been dominating U-M students' conversations, according to freshman and Huron alumna Jacalyn Wasserman. 
"[E]specially after the notice about self-quarantining policies and news about other university shut-downs…it was all anyone was talking about," Wasserman said. "What's a little ironic is how rapidly the discussions progressed. When I came to my first class for today everyone was speculating, but the general consensus was that nothing rash or immediate was going to happen just yet. Less than two hours later, comments like 'I guess this will be our last lecture' [was] thrown lightheartedly into conversations. The announcement was released probably no more than an hour after that, and all of a sudden the mood changed."
Over 31,000 undergraduates and over 16,000 graduate students enrolled at U-M last semester.
"I think we were all expecting it to some degree but don't quite know how to take it all the same," Wasserman said. "Now that it's happening I think most people are disappointed. They don't want to be separated from their friends or take their exams online or have their graduation cancelled."
Washtenaw Community College has canceled classes through this Saturday. Eastern Michigan University is suspending in-person classes until April 1. Dual enrollment students at these schools are advised to follow any updates closely.
About the Writer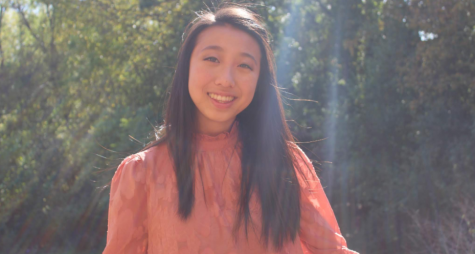 Julie Heng, Print Editor-in-Chief
Julie Heng is the editor-in-chief of The Huron Emery. This year, she was named Michigan's Student Journalist of the Year, a Runner-Up for the Journalism...