Lincoln moves onto semi-finals, beating Pioneer in round one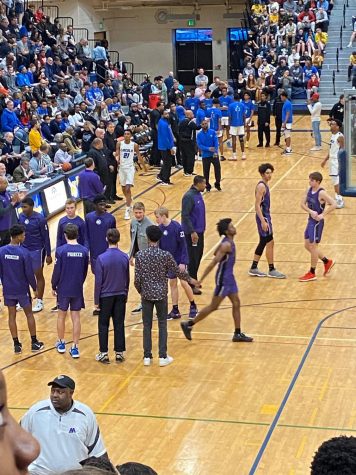 In the second quarter final match up in the 7 p.m. time slot, the Lincoln Railsplitters took on the Pioneer Pioneers. With superstar sophomore Emoni Bates playing for the Lincoln side the entire arena flooded with fans. The Pioneers kept the game close throughout the first quarter, but tired legs began to show when the second quarter began. Lincoln used their depth and talent to build up a lead in the second quarter, holding the Pioneers to five points in the second quarter while scoring 21 of their own to take a 40-19 lead into the halftime break. Bates was held to only six points in the first half due largely to the defense of Pioneer's senior forward Koebe Moore, who kept Bates on edge, and had seemingly got inside the number one high school player in the country's head. When the third quarter began Lincoln began growing on their lead. With about five minutes remaining in the third, Moore jumped in the lane, stealing the ball from Bates, and running up the court to try and take a transition layup, but was fouled hard by Bates, causing him to hit the floor. Less than half a minute later, following a steal by Simon Wheeler, Bates received the ball in transition. It seemed as though Moore went to intentionally foul Bates by hugging Bates, however the action caused Bates to fall into the photographers. With the high stakes of the game, the Lincoln players rushed to quickly defend Bates, which resulted in Moore being shoved to the ground. Referees, coaches, and players alike rushed to break up the scuffle. Moore was given a technical and flagrant foul which resulted in his ejection from the game. However he was allowed to stay on the bench. Without their main defender for the nation's best high school player, Pioneer quickly lost control of the game, and Lincoln closed out thunderously, finishing with a 80-60 victory. The Railsplitters continue their defense of their State Championship against Ypsilanti Community High School at the EMU convocation center at 7 pm.
About the Writer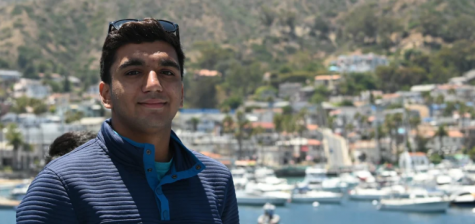 Manit Patel, Staff Writer
Manit Patel is a senior staff writer on the Huron Emery. This is his second year on staff. He enjoys writing about sports, watching sports, and playing...