Freshman Coding Expert Rudradip Ray: The Recipe to a Hard Worker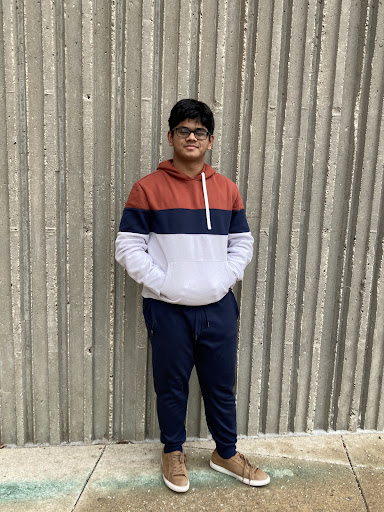 The breakthrough takes place in a confined room, where a sixth grader, now freshman, called Rudradip Ray sits on the edge of his chair, fascinated by the screen's illumination. 
"I saw a video of a robot jumping around and I thought it was so cool," Ray said. "Watching the robot do that was so interesting, and it sparked my curiosity."
Since then, Ray's journey has been a linear path. He learns something from each of his experiences. "My first project, that would probably be solving the Rubik's cube," Ray said. "It took several days to solve. I had to remain persistent to work through issues."  These initial obstacles are still relevant and applicable to Ray's projects today; although on a more complicated scale.
"It can be easy to give up without consistency," Ray said. "But it's not worth quitting."
Ray's curiosity led him to program an AI that could recognize human faces. To find others with like minded interests, Ray joined a coding club at Clague Middle School.
 "When you're in a group, the feedback and constructive criticism is helpful," Ray said. 
Ray would further these collaborative skills in one of his last affairs.
"I started working with adults in eighth grade, something I felt was that it was a lot more organized," Ray said. "The process in itself was a lot more robust and encouraged me to finish my projects."
Ray's diligence had undeniably been important for his programming success.
 "My life would have been very different had I not discovered coding," Ray said. " It opened up many opportunities I wouldn't have had. Reminding myself to stay persistent and that an opportunity would eventually come had paid off in the end."