Spreading Awareness on gun violence: Huron Students Demand Action starts a new chapter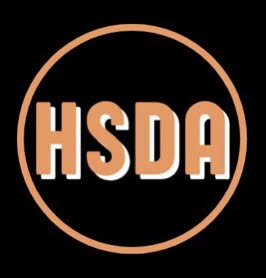 Gina Ko, Feature Editor
October 12, 2022
On May 24, 2022, another mass shooting occurred at Robb Elementary School in Uvalde, Texas. Across the country, people stood up for students to prevent another school shooting. At Huron, river rats also decided to stand up for a safe school environment, leading to a gun violence protest on May 26. Senior Katy Winkler was one of the students who led the protest.
"We led the student walkout from last year in May," Winkler said. "We actually got interviewed by Emery and they said 'you should make a club of this'. So we decided to go forward with that."
From there, Winkler founded Huron Students Demand Action club (HSDA) with other board members sophomore Selene Koremenos-Tsebelis, sophomore Audrey Hargett, and junior Vivian Waugh.
"It's a club about gun violence," Winkler said. "Our goal is to educate people about the issue of gun violence and provide a space for people to come talk about gun violence."
This year the board plans to organize different events to increase awareness on the topic of gun violence.
"We want to host different events, whether that's walkouts or voter registration drives, which are very important [for people to know]"
The ultimate goal of the HSDA is to get more Huron students involved.
"We want to get people involved and to be aware of the rising issue of gun violence," Winkler said. "We also want to provide good resources for people to read about the issues because there's a lot of misinformation out there."