Senior Sunday: Abby Jelic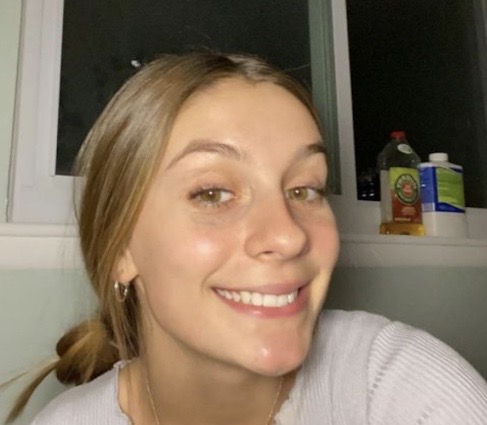 Q: Tell us a little bit about yourself.
A: "My name is Abby Jelic, I am a senior. I play volleyball and softball at Huron. I am also on the exec board, student council, national honor society and charity club!" 
Q: What has been your favorite part about this school year?
A: "My favorite part about school is probably being able to sleep in, and having a more flexible schedule."
Q: What do you miss about Huron?
A: "I miss seeing my friends and teachers in the hallways and my classes every day." 
Q: What is one goal you have for this year?
A: "One goal I have is to finish the year strong and try to make the best out of it in every possible way."
Q: What is your favorite class and why?
A: "My favorite class is probably language and literature because we look at real-world texts and speeches and also Ms. Federhofer is my fav :)."
Q: What hobbies/sports do you do?
A: "I love hanging out with my friends and going on adventures!"