Pacific Rim by Kana: Upscale Pan-Asian cuisine
Pacific Rim by Kana is one of the highest rated restaurants in Ann Arbor. On multiple sites such as TripAdvisor, Zomato and Yelp, Pacific Rim is in the top three of best restaurants to eat at for upscale dining. However, now due to the new restrictions in place, like most restaurant Pacific Rim has transferred to only carry-out and delivery. 
The restaurant specializes in modern pan-Asian cuisine inspired by seafood dishes. Among these are Miso-Teriyaki Salmon, Seared Big Eye Tuna and Japanese-Style Swordfish. After scanning the menu, I knew I wanted to try one of their highest rated menu options, which was the Miso-Teriyaki Salmon including a Faroe Island Atlantic Salmon grilled to my liking, sauteed vegetables and rice pilaf. I also ordered the Grilled Lemongrass Chicken served with a chili-lime sauce and grilled vegetables, Zucchini-Scallion pancakes made with red onions, spices and potato and Chinese Garlic Chive Dumplings made with sauteed shiitake mushrooms. Not only did the main dishes come with perfectly grilled vegetables such as zucchini, broccoli and eggplant they are also served with a side salad and came with a unique sauce. Each sauce that was served with all the dishes was unique and highlighted the flavors of each of the ingredients. 
The chili-lime sauce served with the Grilled Lemongrass Chicken was tangy, yet subtle. Plus, the soy sauce for the crepes and dumplings contained red chili flakes and amped up the flavor. By trying these dishes I could tell that each sauce was unique and homemade. 
This restaurant started as Kana, a small family business that started in 1982, however after a spike in sales they moved to their new location in 1995 and renamed themselves to Pacific Rim by Kana. However, the traditions of homemade and fresh food remained unchanged. This restaurant beautifully ties together the modern cuisines of Japanese, Korean, Thai, and Vietnamese food and also offers a large selection from each differing cookery style. 
I recommend coming to this restaurant hungry and excited because their dishes are both elegant and delightfully tasty. Even though the price is quite high, the portion size and the unique qualities of the platters makes the cuisine worth the price. The appetizers range from $4 to $11, while the entrees range from $21 to $32. A new addition to their delivery and carryout menu are the Pacific Rim Rice Bowls which are reasonably priced at $18 and give the innovative flavors of the entrees with a lower price tag. 
About the Writer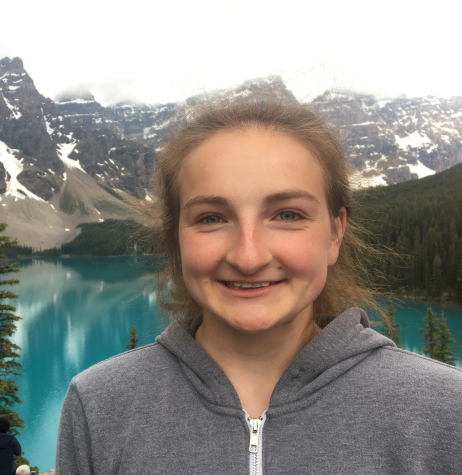 Kaitlyn Sabb, Feature Editor
Kaitlyn is a senior at Huron and is excited to start her second year on staff as the new Feature Editor. When she is not writing for The Emery, doing homework,...