Cross country wins first meet in midst of COVID-19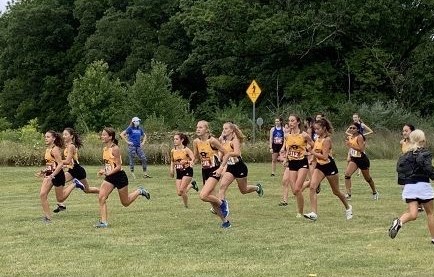 Verena Wu, Staff Writer
September 10, 2020
On Aug. 29, Huron's men and women's cross country teams kicked off their season with more than 20 point victories against the Lincoln Railsplitters.
Senior Mike Hill-Carruthers won first in the men's race after sprinting neck-in-neck with a Railsplitter for the finish line, and senior Sam Hastie won first place in the women's race followed close behind by freshman Emiko Sano and sophomore Rachel Overgaard. The meet was restricted to two teams as a COVID precaution.
"I'm excited for the season because it will be different and we have to adjust, but I think the team will make the best of the circumstances no matter how the season turns out," Hastie said.