Former Huron students raise money with online jewlery shop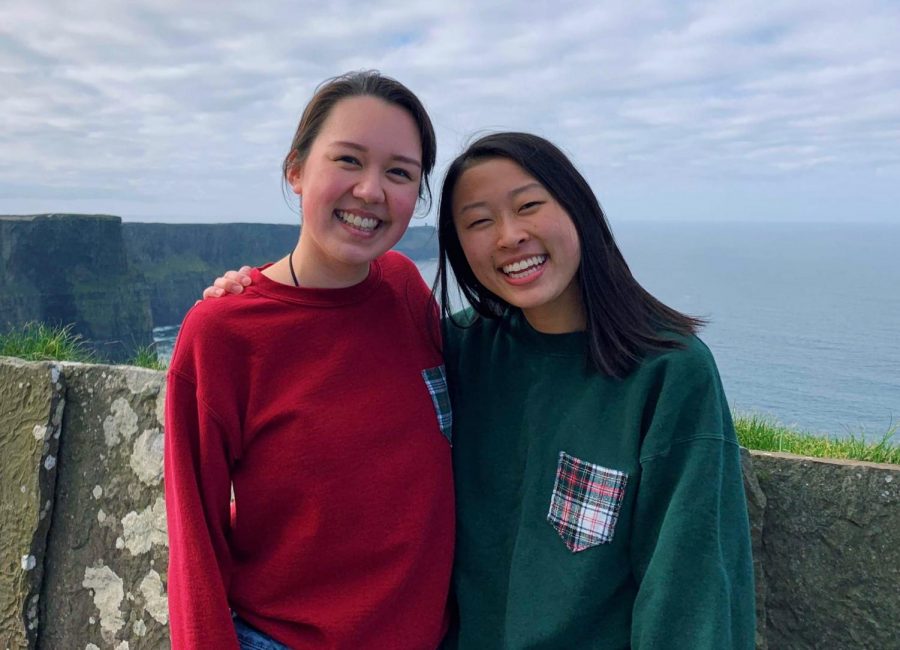 From just 12 pairs of polymer clay earrings to over 45 items sold, AKCrafted has raised over $400 for various non-profit organizations. The former Huron class of 2019 students behind the online business are Allison Choe and Kaye Hoffmeyer. The pair started selling their work in July and have since added embroidered pins and a custom order option. 
"I do polymer clay art which I taught myself when I was in elementary school," Choe said. "In middle school I started selling my artwork at the Ann Arbor Youth Art Fair. I did that for five years in total, but it was a once-a-year thing and I never really expanded it beyond that." 
Hoffmeyer first approached Choe about potentially selling embroidered T-shirts to raise money for the Black Lives Matter movement. Initially, Choe was worried about having enough time to start the business while being in college, but ended up pursuing it with Hoffmeyer. 
"I only make earrings right now and that was not something that I did a lot of when I was selling my work before," Choe said. "In terms of being the most cost effective, pins are a little cheaper to make and would appeal to a lot of people. We thought that having those two items would be a good balance and are relatively affordable [items], which was also important to us."
All of AKCrafted's profits are donated to The SisterSong Birth Justice Care Fund, DRK Beauty Healing, the Autistic People of Color Fund and the Detroit Black Community Food Security Network. 
 "We wanted to try to find causes that were maybe a little less well-known and newer," Choe said. "We were looking for funds that are going to directly support individual people, just to know that what we're contributing is going to make a direct impact on someone."
Even though a lot of their support comes from friends and family, Choe has reported multiple orders coming from people she didn't personally know. 
"I expected maybe just my close friends to support but we just started getting orders from people that I didn't know at all or had never heard of and it was kinda surprising at first," Choe said. "It's a little tricky because it's hard to know how to reach people but we've mostly just been doing it through our personal social media accounts." 
Both Hoffmeyer and Choe are going to be sophomores in college in the fall and will stop taking orders on Aug. 21. However, Choe is considering starting an Etsy shop in the future for her crafts and considered AKCrafted a "test-run."
"Honestly I wasn't expecting it to be as successful as it has been so far and I'm really grateful for the support that we've received," Choe said. "I had this unspoken goal at the beginning to raise at least 100 dollars for each of the four organizations and we've already reached that point which is really exciting."