Freshman friday: Rachel Overgaard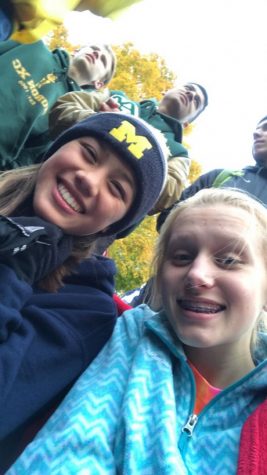 Q: What is the biggest difference between middle school and high school for you?
A: "In high school, I chose good friends that will always be there for me."
Q: What clubs and activities are you participating in?
A: "I'm in cross country, track and 2023 executive board."
Q: Where do you see yourself at the end of senior year?
A: I hope I'm accepted into a good college and graduating with my best friends."
Q: What is one goal you have by the end of this year?
A: "Learn to ignore people that make me feel bad about myself and others."
Q: Do you have plans for next year's classes?
A: "I'm taking a lot of art-related classes for electives and doing more with electives."