Unlock artificially intelligent secrets at Decode Detroit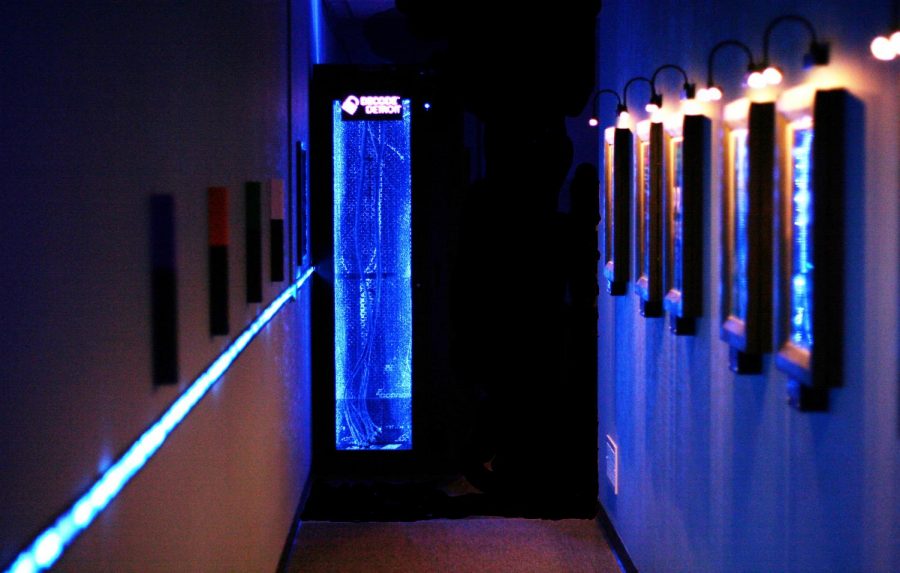 A symphony of electronics hum, blue colors flash like a laser tag system and smoke fills the room. Here, technology reigns. But this isn't a new scary addition to the Terminator. It's part of an escape room created by Decode Detroit established in 2015.
Being locked with no easy way of exiting is a fun way to apply logic in a time constraint that provides a thrill and adrenaline rarely experienced anywhere else. These awe-inspiring aspects of escape rooms have caused the, to become a global trend.
Brothers Patton and Peter Doyle, founders of Decode Detroit, followed this trend installing several locations in the Michigan area, including Ann Arbor and Ypsilanti.
"I think escape rooms have been successful because you know what you're signing up for," Patton said. "Everyone understands the premise: you have one hour, you have been given a bunch of puzzles and you'll be expected to accomplish a goal."
The Ann Arbor Decode Detroit location circles around the "Minerva" AI system, delivering an immersive experience to customers. The technological theme creates an eerie atmosphere. However, the theme takes on a whole new meaning as you start to learn more about Minerva. Minerva, like voice assistants Siri or Alexa, is a helpful resource, yet maintains a mysterious aura in the game. She functions on a TV screen and can turn lights on and off. This is normal for an AI system, but sometimes she does it without anyone requesting. Her main goal is to gain internet access. If this occurs, the audience learns that devastating results may result. The underlying question lands on if Minerva is a protagonist or something that if you use excessively, correlates to failure.
These lingering thoughts line up with the intentions the founders had.
"We try to envision stories into our escape rooms," Patton said.
His team applied basic plot elements to develop a suitable midpoint and climax, which is clear to the audience when played. Regardless of how widespread escape rooms might be, such concepts aren't implemented in many of them.
"We balance the story and the full experience, whereas some escape rooms create very distinct puzzles and some just focus on the story," Peter said.
All these factors ensure a great experience, yet the ordinary person might feel that escape rooms can be too difficult at times, and that they might simply end up stuck in a room for an hour unable to get out. Contrary to that opinion, sometimes the greatest determinant of escape room success isn't being smart.
"When you come in with an enthusiasm to play the game, understand the game, and have a good time those teams solve the puzzles faster and more effectively," Patton said.
Selecting people you know well to go in with too can also end up with a more positive outlook.
"It also depends on how the group works together, because people who can communicate and talk together, or know the skill sets of the group can task accordingly," Peter said.
Part One is an invigorating adventure, and efforts to expand it have already been made.
After that, Part Two is an exciting scavenger hunt styled escape room, which is in the city of Ann Arbor. By partnering with local businesses, the game can be played inside their stores, and the companies are open-minded to anyone choosing to do it. Next, Part Three is a continuation of Minerva, which gives a satisfying conclusion to her tale.
Many people resort to movies or books to get a taste of an alternate reality. But if you want all your five senses invested into that reality an escape room is definitely the place, and Decode Detroit is an exceptional one near home.
About the Writer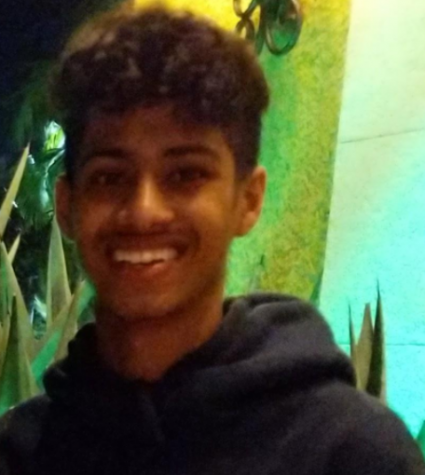 Vish Gondesi, Online Editor-in-Chief
Vish Gondesi is a junior at Huron High School and the website editor-in-chief for the Huron Emery. After moving from Illinois to Michigan in his freshman...