Senior Sunday: Karsin Dass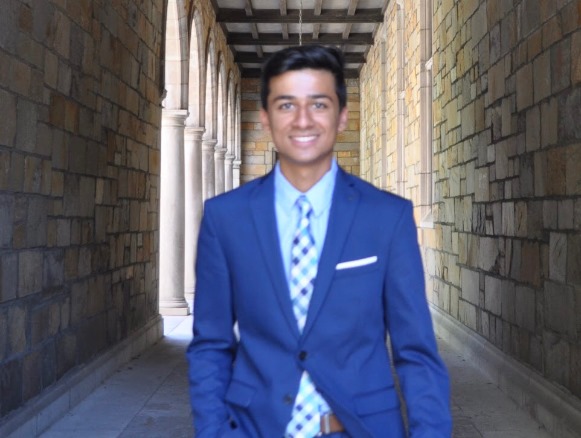 Q: Who is your favorite teacher?
A: "My favorite teacher is Mr.Eldon.  Not only has he amplified my love for reading, but he also a teacher I can go to for personal problems."
Q: What is your favorite class at Huron? 
A: "My favorite class at Huron is IB global politics.  Mr. Face makes abstract concepts in the class simple, and I can learn about real, current problems in school."
Q: What has been your favorite Memory at Huron?
A: "My favorite memory at Huron was last year's senior walk-out.  I had many close friends that I saw as older brothers and sisters in the class of 2019.  Seeing them continue onto their inevitable, illustrious futures is something I will always remember about Huron."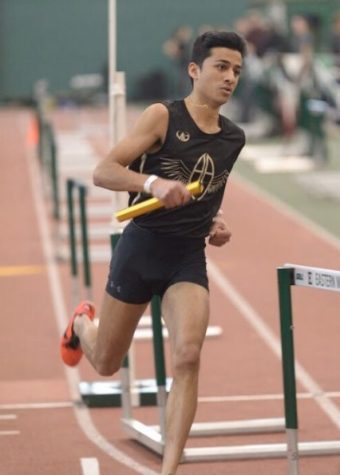 Q: What's your favorite club/activity?
A: "My favorite activity is running.  I am currently captain of the cross country and track team.  Running has helped me all throughout high school. For example, time management has become a strength of mine because I have to balance practice and meets along with school and family."
Q: What are your plans/where do you see yourself in the future?
A: "My current plan is to attend Washington University in St. Louis and have an undecided major my freshman year.  I have many interests that I want to pursue, so I am not rushing into deciding what field I want to go into."
Q: What is your dream job?
A: My dream job is a job where I can spend a lot of time with my family.  I have many interests, so if I could find a job that incorporates many fields that would be nice too.
Q: Do you have any advice for underclassmen?
A: "My no. one advice for underclassmen is to try new things.  This past year, I've tried many new things and I have no regrets because I know what I like and what I don't like.  Putting yourself into new things is never a bad thing because you can figure out what activities you enjoy and which ones you don't."