Senior Sunday: Sami Sneha
Q: Who is your favorite teacher?
A: "One of my favorite teachers would be Ms. Eberts. She was my English teacher freshman year and now she's my English teacher senior year. It's kinda nice to have the same teacher on both ends of high school."
Q: Favorite memory from Huron?
A: "My rising scholars class went to Michigan State for a college tour and that was really fun."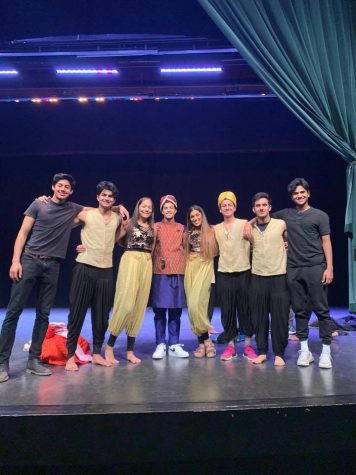 Q: What's your favorite club/activity?
A: "ISA hands down. ISA is so much fun. It's people who are a lot like you but have totally different lives so it's like the best of both worlds."
Q: Do you have a dream job?
A: "This is kind of cheesy but being an event planner."
Q: Plans for after high school?
A: "I plan on going to Michigan State for either hospitality or marketing."
Q: Do you have any advice for underclassmen?
A: "Take classes that you want. Don't take classes just because they are AP or IB and will look good. Just do classes that you like and do extracurriculars that you like not for college applications otherwise you are going to be miserable. I tried to do that and I tried to look good for college applications and it's honestly not worth it. You might as well just do what you like instead of trying to impress people."
Q: Describe your high school experience in one word.
A: "Insane."