Freshman Friday: Peter Schwendeman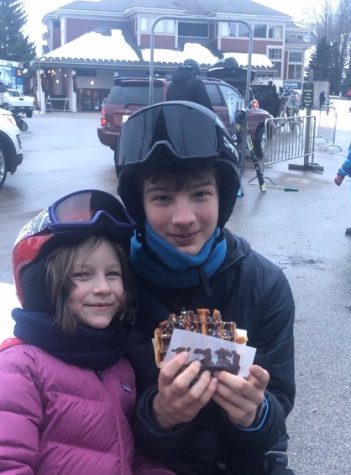 Q: What is the biggest difference between middle school and high school for you?
A: "Definitely the environment. The school itself is a lot bigger, and everything seems more chaotic."
Q: What clubs and activities are you participating in?
A: "At Huron, I do Academic Games and Video Game Development and Design (my team is in desperate need of talented pixel artists, so if you're out there, please look into joining!). Outside of school, I go to Ann Arbor Math Olympiad Club and spend time coding or practicing violin. I also work part-time at Sharon Glotzer's lab in the U of M Department of Chemical Engineering, helping develop a molecular dynamics simulation tool."
Q: Where do you see yourself at the end of senior year?
A: "I will probably still be struggling to get enough sleep on a daily basis, but hopefully, I will also be happy and surrounded by friends I can trust."
Q: What is one goal you have by the end of this year?
A: "To be alive, happy and kind to others."
Q: Do you have plans for next year's classes?
A: Not really, but I hope I do well in them!