Junior Jumpstart Monday: Niharica Suri-Kannan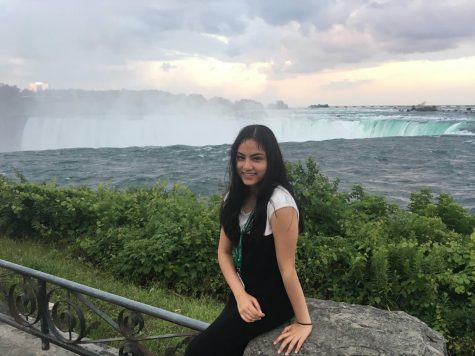 Q: What is the hardest thing about this year? Why?
A: "The hardest thing about this year is having to keep up with the sheer chaos of it all. There are so many things I need to think about, like what colleges I'm applying to next year, how I am going to study for the SAT or the ACT, looking into any scholarships. Trying to keep track of everything at once is overwhelming sometimes, not to mention my classes this year are the hardest I've ever taken! I think the main thing is that it's hard to find some time for myself instead of focusing on school and extracurriculars all the time."
Q: Where do you plan on applying for college? Why?
A: "I want to stay close to my family for college, just because I'm not used to being on my own too much. That's why I'm generally applying for colleges nearby, such as U of M or Wayne State."
Q: What is your favorite thing to do outside of school? Sports, clubs?
A: "My favorite thing to do outside of school is just to hang out with friends. I don't get to do that too often as I have little free time. I also like sports such as swimming and biking. I hope to enter the medical field some day so I'm involved in a lot of sciency clubs like GIDAS and HOSA."
Q: What club do you think can make a difference at our school?
A: "I think the Green Team is making a real difference in our school right now, especially with the worsening climate change crisis. I also think GIDAS is making a difference. I've learned so much in that club, including how to do DNA research. It's really eye-opening for anyone interested in genetics and medical research!"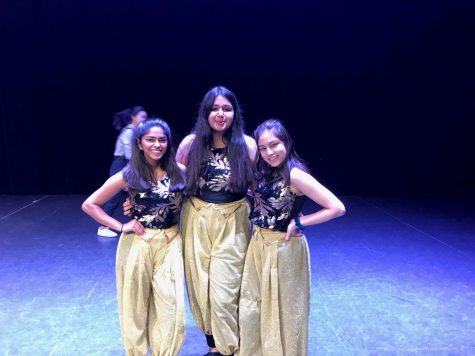 Q: What can we do as a student body to make Huron a better place?
A: "I think the Huron student body is pretty cool. One thing that we can do to make Huron a better place is simply to be more aware. Educating ourselves on certain global issues, such as the coronavirus or mental health issues, allows us to be more prepared and know what to do in certain situations. It's also good to know what's going on around the world in general."
Q: What is the best experience that you've had at Huron (or worst)?
A: "The best experience at Huron I've had is the annual Multicultural Night show. Every year, various groups perform cultural dances, songs and more. They're always fun to watch and even more exciting to perform in!"