Freshman Friday: Haruka Nabeshima
Q: What is your favorite club/activity?
A: "Mock trial!"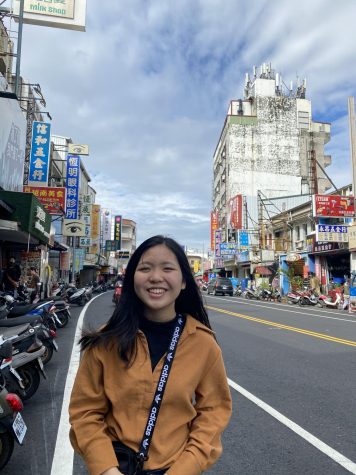 Q:
One word to describe your first semester of high school?
A: "Dynamic."
Q: What is your favorite class you are taking, and why?
A: "I don't have a favorite class but I enjoy classes where we get to have class discussions and more opinion-based conversation, rather than just a correct and incorrect kind of thing."
Q: What classes do you look forward to taking next year?
A: "I don't know what classes I want to take."
Q: What clubs and activities are you participating in?
A: "Mock trial and Model United Nations."
Q: Where do you see yourself at the end of senior year?
A: "Maybe a more defined direction to what I want to do with the rest of my life. But probably not, since I'm indecisive. So maybe just less stressed."
Q: What is one goal you have by the end of this year?
A: "Learn to handle a larger workload and improve my stress-coping mechanisms— overall just to 'strengthen' myself mentally."
Q: Do you have plans for next year's classes?
A: "To not fail them."