March Madness approaches early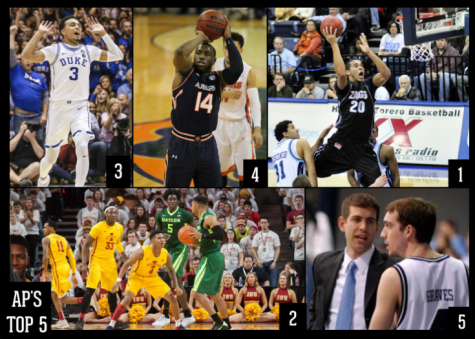 Most people don't tune into the college basketball season until March Madness. Luckily for us it seems like the madness has arrived early.
Upsets have been made into a usual occurrence, and the top 25 rankings have had significant fluctuation from week to week.
Recently Duke (a consensus top-five team) lost to an unranked Clemson squad, and earlier in the season they lost to Stephen F. Austin a mid-major division one team. Teams that were supposed to be elite like Michigan State and Virginia haven't lived up to their lofty expectations. Opposite that, teams that were expected to have subpar seasons have thrived like Baylor and San Diego State.
In 11 weeks there have been seven different number one teams in the country. Also comparing the week five rankings to the week 11 rankings, the top five teams are completely dissimilar. There was not one top-five team on the week five ranking that was able to maintain their status up until week 11. 
So when it's time for the tournament don't be surprised to see major teams with lower-ranking seeds. If there's a prediction in college basketball that analysts can get right near 100 percent of the time, it's that this craziness will certainly continue.