All Huron HOSA members qualify for states despite not attending regionals
As the culmination of hours of studying on their health-related topics come together Huron HOSA (Health Occupations Students of America) was supposed to go to regionals on Saturday, Jan. 18. In spite of members being ready, regionals were officially canceled a day before due to extreme weather conditions.
"We just learned that regionals had been canceled and we haven't gotten much information about it yet from Michigan HOSA coordinators," junior officer Divija Chandupatla said. "We are hoping to figure out the situation for states in the next week or so."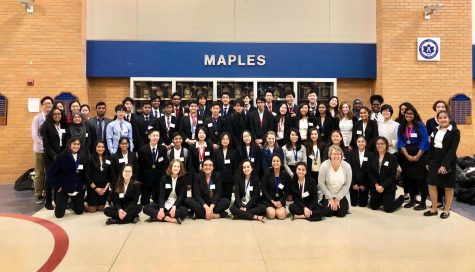 States are slated to be almost two months away (early March), yet much more studying is required as its held to a higher standard. Tests become more complex and demand a wider range of knowledge in the individual topic. It makes not going to regionals a disadvantage, denying a valuable opportunity to practice and receive feedback. 
"I was disappointed [regionals] was canceled," HOSA advisor Lynn Boland said. "To my knowledge, they'd never canceled before."
A large part that it being canceled mattered is because it couldn't be rescheduled. Out of all regions throughout Michigan, this was the last regionals event, and they couldn't set back the date even further. It forced the hand of Michigan HOSA's state director Mark Burley.
"He had to figure out how to make this fair," Boland said. "His response [was] everyone from Huron qualifies."
His statement will definitely have a warm reception among Huron's competitors, but they can't rest on their laurels. 
"I would suggest continuing studying or preparing for states," Chandupatla said. "Members can also ask previous students how the skill sets or the presentational events are since they haven't experienced it at regionals."
Along with that, Boland plans to hold mock practices and review members' work so far soon.
"The board and I are meeting this week," Boland said. "We want to set up some meetings so that people have the opportunity to practice, run through, and talk about their events."
Members will have to register in a timely fashion, as Boland and student leadership need to acquire funds, names, and other information to solidify their plans.
"All of this falls on finals week, and is so crazy," Boland said. Albeit members getting the good news might alleviate some of the stress.
About the Writer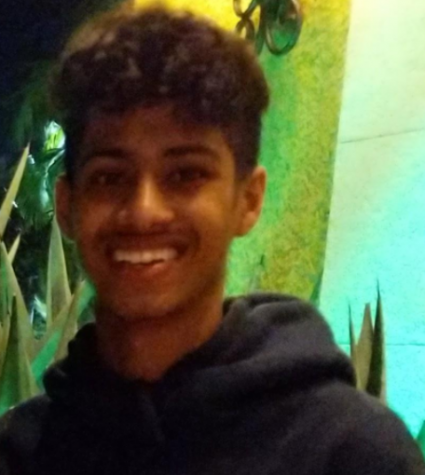 Vish Gondesi, Online Editor-in-Chief
Vish Gondesi is a junior at Huron High School and the website editor-in-chief for the Huron Emery. After moving from Illinois to Michigan in his freshman...