Senior Sunday: Raeven Bobo
This sunday we talked to senior Raeven Bobo, a Varsity Softball player and the Head of Lights for the Huron Players!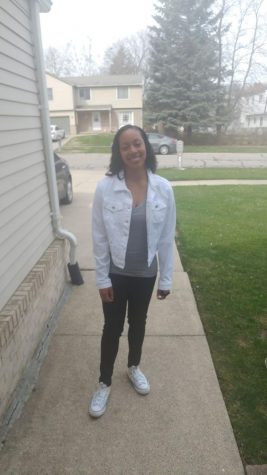 Q: Who's your favorite teacher?
A: "I would say Mr. Milne because he's a hard teacher but he's also really fun. Everything makes sense with him which made history pretty easy."
Q: Favorite person you've met at Huron?
A: "My friends, they've gotten me through a lot of tough times. They've helped me through stress and with my work."
Q: What's your dream job?
A: "Right now I have ideas, there's a lot of ways I could go. Mechanical engineering, which I'm currently studying, is a dream job. But I was also thinking that I could do accounting or something like that. I don't have a really specific dream job right now."
Q: Do you have a shoutout for anyone?
A: "Shoutout to Hailey Johnson and Jaden Leverett and all of my friends who have helped me through the year."
Q: What's your favorite school activity, club, or sport?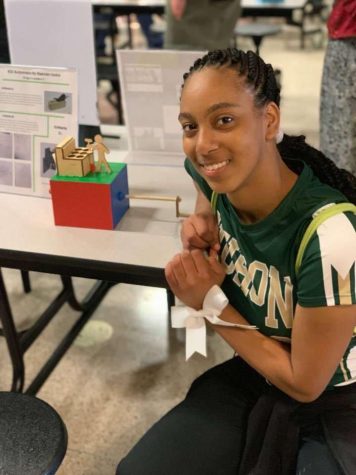 A: "Softball. That's what I've been doing for all four years. It's just like the best thing, especially at the end of the year it always makes the year go by faster."
Q: Any advice for underclassmen?
A: "Do your credits first. I just had a meeting with my counselor the other day and she said that because I finished all my credits I can have a free hour. Get your credits early, I know it'll suck for the first two years but it'll be so worth it by your junior and senior years."
Q: Describe your high school experience in one word.
A: "Fun."