Senior Sunday: Luke Hurley
This week, we interviewed Luke Hurley! Hurley, the founder of the Green House Gang talks about his experience at Huron!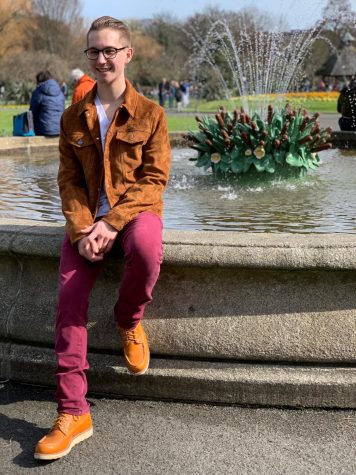 Q: What has been your favorite memory of Huron?
A: "My favorite memory so far has been my role in designing and building the two new gardens on Huron's campus, they were both such large projects that challenged me."
Q: Who is your favorite teacher you have had over the past four years?
A: "My favorite teacher has been Mr. Schuitman. He is the most energetic and exciting math teacher I've had in my 12 years of schooling. He definitely made Precalculus a joy to be in first thing in the morning."
Q: What is your favorite club you have participated in?
A: "I started a club in my junior year called the Greenhouse Gang. It's a club where students work to propagate plants, care for the Community Garden on Huron's campus as well as care for gardens on other campuses."
View this post on Instagram

Q: What are you looking forward to for the rest of the year?
A: "I'm looking forward to just taking in the last bit of time I have to spend here with my friends."
Q: What are you looking forward to next year?
A: "I'm very excited to be starting my higher education journey, and all the new experiences that come with it."
Q: What is something you recommend for underclassmen?
A: "Just do your work and keep on top of your scheduling, school isn't as hard as it sounds. "
Q: Who has influenced you the most in high school?
A: "My most influential teacher is Mrs. Lemon, she had such an integral role in shaping my high school career. From helping me through freshman year to inspiring and helping design all the projects. My time at Huron would not have been the same without her."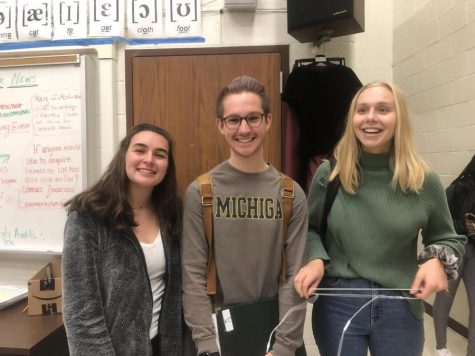 Q: Who is the most memorable person you met since you have been in high school?
A: "Stephanie McCurrach has to be the most memorable person I've met, she's such a little ball of fire and is definitely going to be one of the most successful students from Huron."
Q: Describe your high school experience in one word?
A: "Fulfilling"